(Shift. 20/01/2010 A telegram announces Henri Proglio waives his double dipping.
It does not affect salary from Veolia). By being offered the presidency of EDF, Henri Proglio makes a wish: do not lose money in the process. At the head of Veolia, he earned 1.6 million euros per year (2008 figure). At the head of EDF, he wants as much. Problem, the predecessor Henri Proglio EDF , Pierre Gadonneix émargeait to just over 1.1 million euros per year. The remuneration of the President of the French energy company is very symbolic. Number of employees are still employees and the company is the symbol of a certain success of French capitalism: a big dose of crossbred state of technical and honorable performance in an almost serene social climate. So much for the table. This could soon change. Veolia has to fix the remuneration of the Chairman of the Board, Henri Prolio I, 450.000 euros. EDF, should decide about 1, 6 million, even if it is not won for Proglio II.
Incidentally, Proglio will therefore earn 400,000 euros more (in the present state of things), an increase of 25%. One imagines that this will give ideas to EDF unions for their wage negotiations.
Compared to his other colleagues, this remuneration is in the standards of those of French leaders and the man has demonstrated his qualities as a manager in the past. It nevertheless raises questions:
- After saying the opposite, by the voice of Christine Lagarde in the Senate, "There is no question of cumulative earnings. Mr. Proglio not receive a ... " read this epic passage of Senate hearing (it is late), where even on the benches of the majority of reviews are palpable, now the de facto government endorses the favoritism.
- Where employees do not have the right to combine two jobs beyond a certain number of hours per week, we can finally be the leader of the two largest French companies without problem.
- Nothing is said about possible conflicts of interest that may exist in the exercise of these functions and how to arbitrate if necessary.
- It raises the issue of executive compensation. Laurence Parisot, they will look if the remuneration is consistent with the ethical code of the MEDEF.
- It is advised to apply it directly to Proglio IV, the Board of Directors of CNP Assurances and Chairman of Remuneration Committee, therefore responsible for evaluating executive pay, so including Edmond Alphandéry President CNP Assurances, the former economy minister and former president of EDF, but also a member of the Board e Suez, Calyon and company.
- Or Proglio V, Chairman of establishment of HEC.
These multiple hats, which are not those of his twin brother, René, shows Henri Proglio boundless energy, and it takes the head of EDF. However, this case, if the public interest, comes at a bad time for EDF and the French nuclear industry in general.
Hope for Henry V that the text of the song that illustrate Strokes EDF advertising is not prescient.
"He want it easy, he want it relaxed
Said, "I can do a lot of things, but I can not do that" is
He wants a two-steps forward and three steps back, It Will not Be Easy "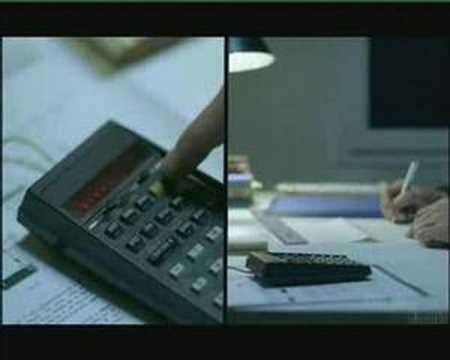 Indeed, in recent weeks:
- Delays are announced on the site of the Flamanville EPR built by EDF
- Delays are confirmed on the Areva EPR project in Finland
- A big contract with Abu Dhabi, 20-30 billion was lost to South Korean, mainly due to a French offer and atomized in which EDF has he seems not the forcing to help Areva.
- The waste from French nuclear plants owned by EDF is no longer given, since 1 January 2010, Areva, due to a problem of contract outsourcing, which in fact reflects a mistrust between the two companies. The leaders of these enterprises, Anne Lauvergeon and Proglio, will be received by emergency François Fillon to tune their violin s.
http://www.lemonde.fr/tiny/1293618/ # xtor = AL-32280258