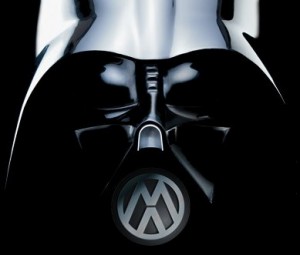 This heater
between Greenpeace and Volkswagen.
The environmental organization was launched in late June a first communication campaign against the lobbying of the German car company to whom it accuses doublespeak: the commercials that tout the brand clean cars and one held by its lobbyists European parliament who would do everything in their power to slow the legislative obligations CO2 emissions.
In recent days, activists from Greenpeace enter the concessions of the brand in Europe (mainly in Germany, France and Great Britain) to protest against the strategy of Volkswagen. They thus rahibllent some totems of the German mark their own banner as pictured below.
http://www.dailymotion.com/video/xl0kgh
Greenpeace benefit of the media fuss on the eve of the exhibition of the Frankfurt Auto to support where it hurts. For its part, the automaker is back round. Not sure this silence serve its own interests.